Hi, I'm Iljitsch van Beijnum. I'm a freelance network architect, specializing in internet routing (BGP) and interconnection between networks (peering and more).
On this site I post both work related and somewhat less work related articles, for purely work-related information, see BGPexpert.com. Some of the blog posts here are in Dutch, others are in English.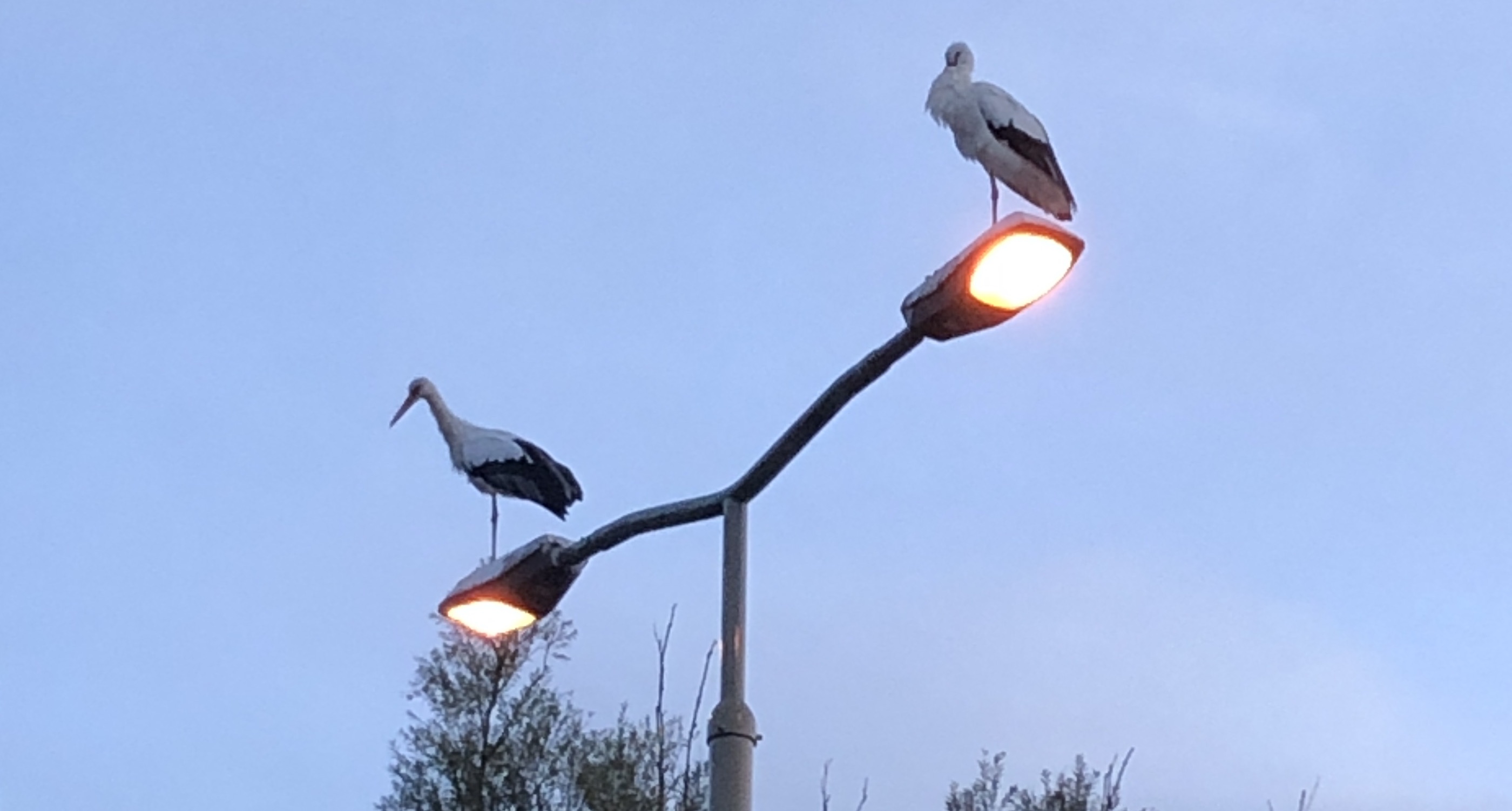 Storks on lampposts—our city birds here in The Hague
Image link - posted 2019-10-29
▶ During his talk about 30 years of BGP, Geoff Huston said something along the lines of "someone should come up with another type of routing protocol besides distance vector and link state". That is of course too delicious a challenge to ignore...
Full article / permalink
- posted 2019-10-15
Van 2007 tot 2016 postte ik regelmatig foto's hier op muada.com. Een deel van die foto's zijn verloren gegaan bij de overgang naar een nieuwe server. Ik heb nu een groot aantal weer terug kunnen zetten en ook de foto-upload-functionaliteit verbeterd, zodat ik vanaf nu weer makkelijk snel een foto op deze site kan plaatsen.
Nog een tip: ik heb de foto's de volgende CSS-stijl gegeven:
max-width: 100vw; max-height: 92vh;
Door de units (honderdsten van) viewport width (vw) en viewport hight (vh) te gebruiken gebruiken de foto's maximaal de volle breedte en 92% van de hoogte van het scherm.
Hier is het foto-archief van 2019 met links naar de archieven van eerdere jaren. 2015 en 2016 missen alleen nog foto's, en in 2017 en 2018 heb ik helemaal geen losse foto's op de site gezet.
Permalink
- posted 2019-09-30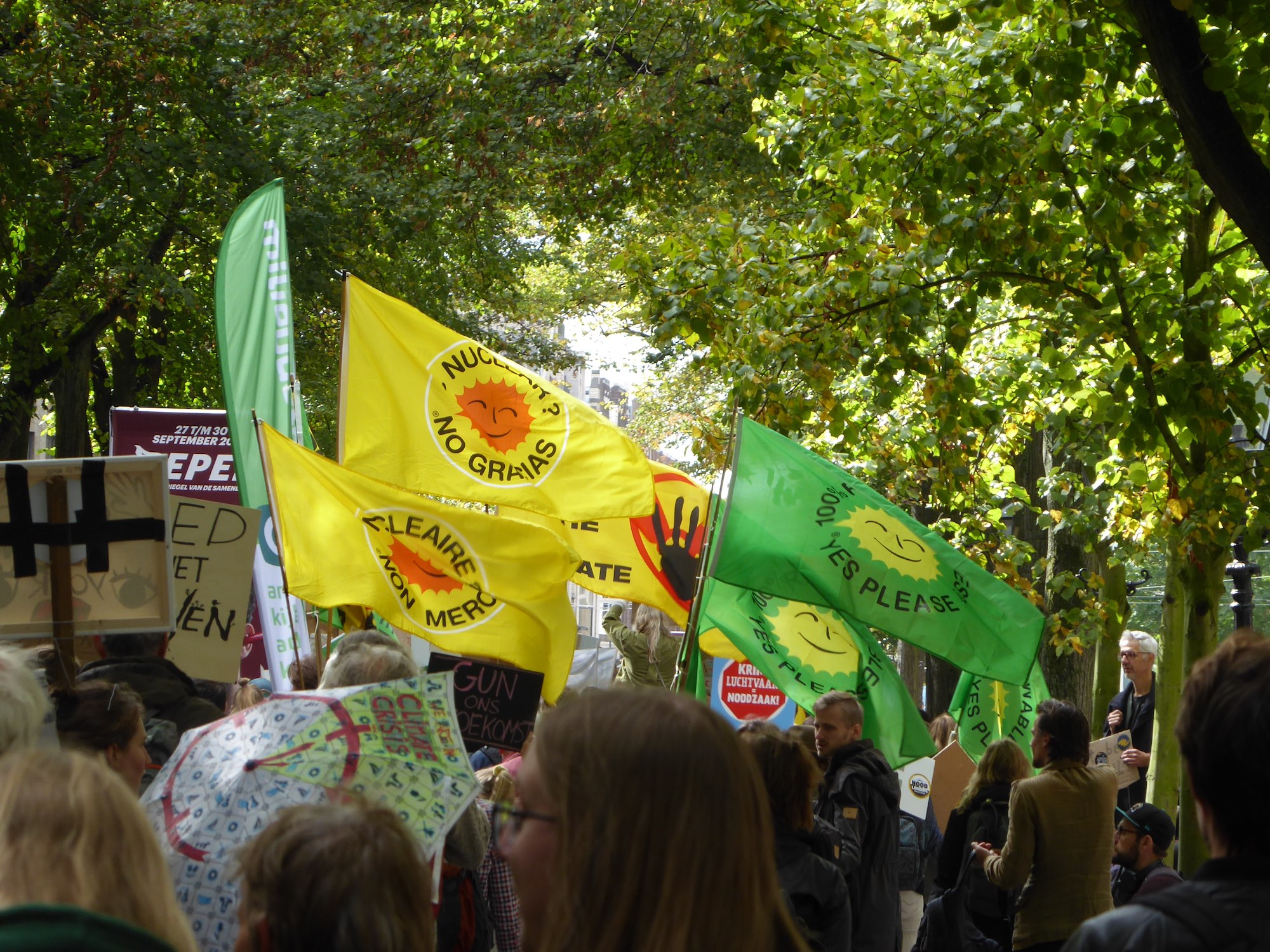 Kilmaatmars Den Haag
Image link - posted 2019-09-30
Seven years ago, the RIPE NCC, which serves Europe, the middle east and the former Soviet Union, was no longer able to give out IPv4 address space to ISPs and other networks as needed. From that point on, the "last /8" policy came into effect, which meant that each "RIPE member" or local internet registry (LIR) could get one last IPv4 /22 (block of 1024 addresses). It very much looks like that last bit of IPv4 address space will run out before the end of the year.
Right before the final /8 policy came into effect, the RIPE NCC was giving out about a million IPv4 addresses per week. In 2019, they gave out a million IPv4 addresses every three months in the form of those final /22s. And now it's a million IPv4 addresses every six weeks, with two million left to go. Apparently, many new LIRs are set up to get one of those /22s while they last.

latest version of this image on the RIPE website
So in all likelihood RIPE will move from the final /8 policy to a new policy, where LIRs are put on a waiting list and get a /24 as those become available, before the end of 2019.
Permalink
- posted 2019-09-09